Marvell ARMADA 7K Linux boot using u-boot
For the last few days, I have been working on build new image for a new platform at work. I found out it is useful to able to boot manually with kernel, dtb, initramfs from u-boot. By doing this, if the thing doesn't work, we can change any one of them to identify which one has issue.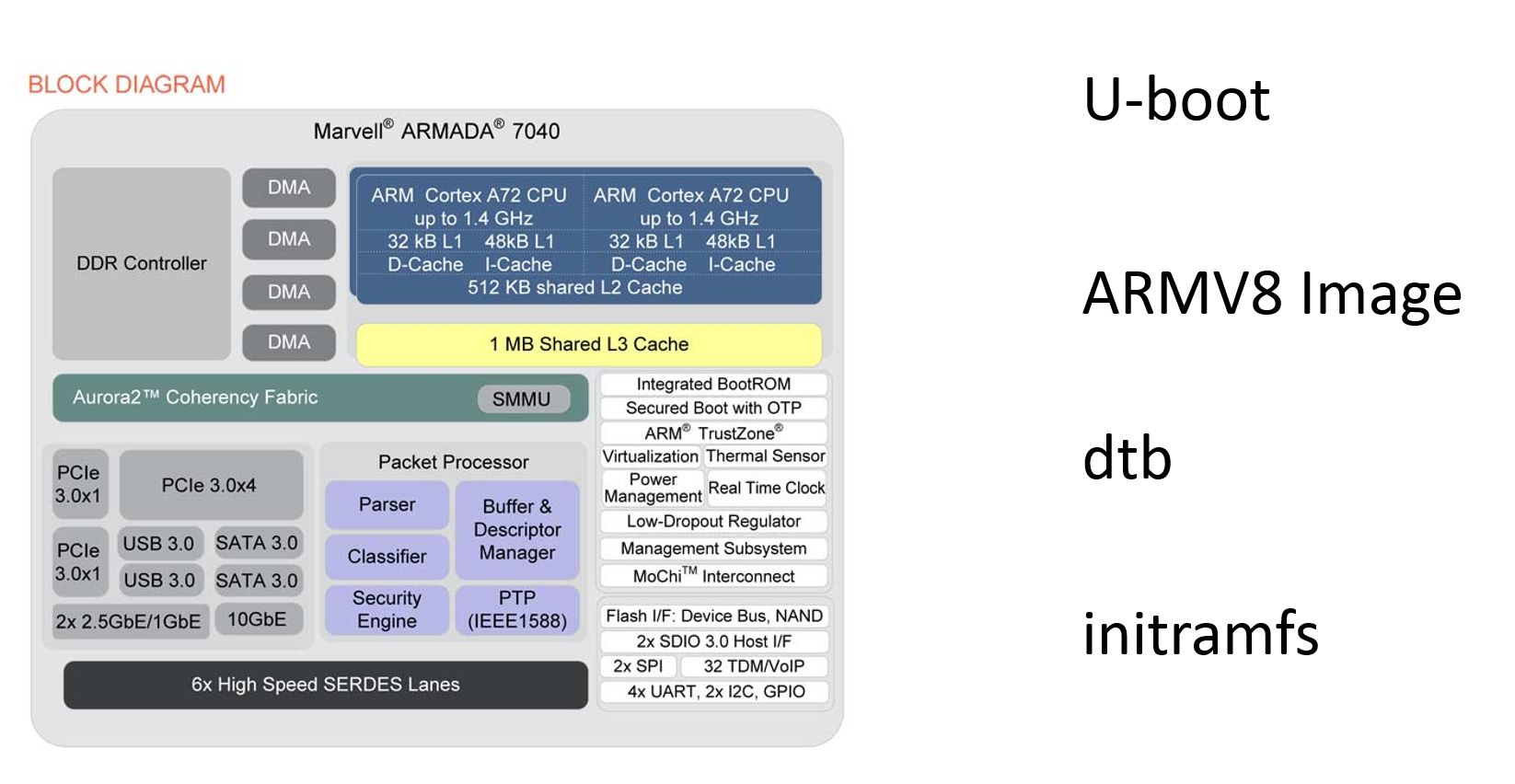 First you need prepare kernel image as "Image" format, device tree blob (dtb file), and initramfs.
If you have initramfs file in cpio.gz format, you need do following:
When all three images are ready, and loaded them into SD card,