xilinx ARM MPSoc+ultrascale software run in QEMU
by Wenwei Weng
Many vendors are shipping ARMv8 SoC including NXP/Freescale, Marvell, Broadcom, xilinx. xilinx MPSoC is one of impressive one, with Cortex-53, integrated with xilinx FPGA.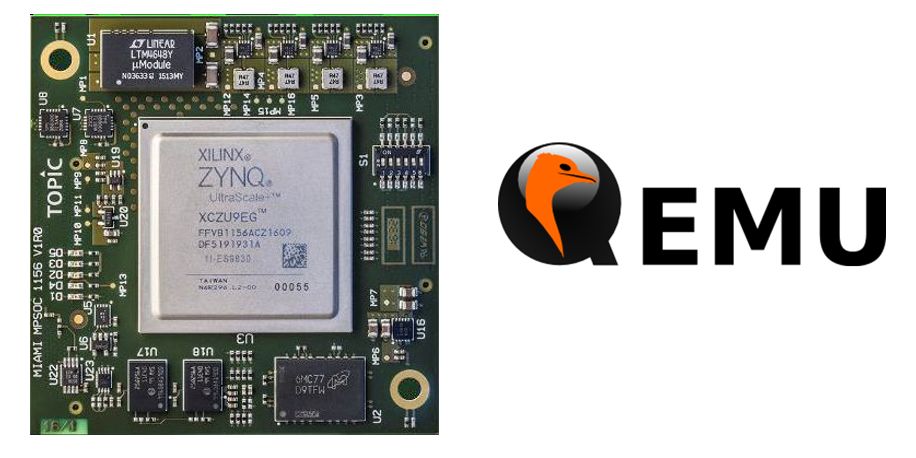 I'm impressed with xilinx's rich document for software developers to reference. In this post I share what I have done in order to boot linux in QEMU which simulates xilinx ARM MPSoC+ultrascale.
xilinx MPSoC is a well designed and feature rich SoC. See following picture to see what is inside. Further you can refer to https://www.xilinx.com/support/documentation/selection-guides/zynq-ultrascale-plus-product-selection-guide.pdf.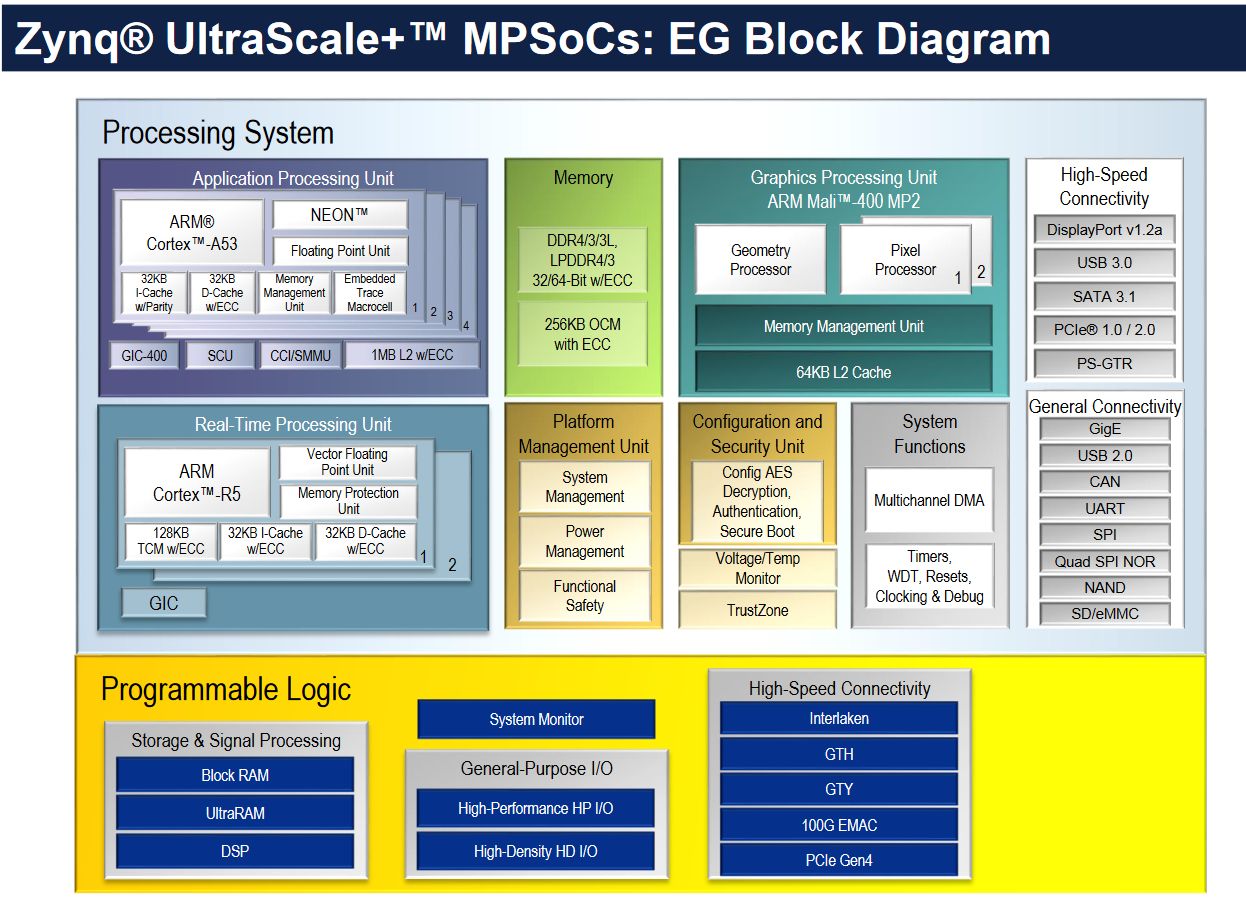 From hardware prspective, it can have two or four cortex-53 cores/APU, up to 2 RPU for realtime OS, one GPU etc…
For software development, in general, xilinx provides petalinux package, which wraps up eveything inside, very much like Eclipse IDE for Java development. That is good, but for experienced developers, they might be wondering what is exactly happened inside. This is important especially when it comes to integrate into like Cisco's build enviroment. Only after you understand what is happenning, you will be able to debug the issue if there is problem encountered in the future. This is a vey general rule in software engineering.
petalinux installation
As a first step, petelinux needs to be installed because it has toolchain like cross compiler, bootgen to create BOOT.BIN etc. I did it in Redhat 6.6 box. Before start, it is good idea to go through xilinx docs:
UG1209: Zynq UltraScale+MPSoC: embedded Design tutorial.
UG1137: Zynq UltraScale+MPSoC: Software Developer Guide.
UG1144: petalinux tool document reference guide.
UG1169: Zynq UltraScale+MPSoC: QEMU user guide
petalinux can be downloaded from https://www.xilinx.com/support/download/index.html/content/xilinx/en/downloadNav/embedded-design-tools.html. I used version "2016.3". At least these two files are to be downloaded: petalinux installer and ZCU102 BSP.
After donwloaded complete, they need to be installed:
After installation we can create a petlinux project as a reference as following:
Inside petalinux project, it includes FSBL, u-boot, PFM, Linux kernel, Linux rootfs components.
"petalinux-build" will build system image. "petalinux-package" will package the desired image. "petalinux-boot" can boot qemu to run built image. "petzlinux-config" can be used to configure linux, kernel "-c kernel", rootfs etc. For more details check petalinux reference document.
As said, the created petalinux project is for reference only,we will download needed components from GITHUB https://github.com/Xilinx, and build them, then package.
FSBL: First stage Boot Loader
See below steps to set up enviroment, and download source code, and build fsbl binary.
ARM Trust Firmware
u-boot
(reference: http://www.wiki.xilinx.com/Build+U-Boot)
Create BOOT.BIN
At this point we have BOOT.BIN file ready to boot.
xilinx-kernel
It can get from GITHUB, for now we use the prebuilt one from petzlinux project
Now we are ready to create a SD card for qemu to boot:
Note that zynqmp-qemu-arm.dtb is for QEMU, system.dtb is for MPSoC running inside QEMU use.
xilinx-qemu
We can use build one from GITHUB, or QEMU from petalinux tool, to save time, we use one from petalinux installation: $PETALINUXHOME/tools/linux-i386/petalinux/bin/qemu-system-aarch64.
Enjoy!